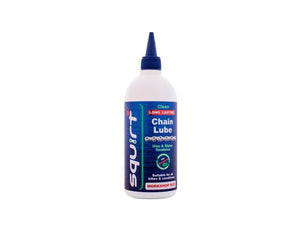 SQUIRT CHAIN LUBE 500ML
SQUIRT CHAIN LUBE
Squirt is a unique chain lubricant – it contains waxes and water in emulsion form that stays clean, lasts long and extends drive train life. It is biodegradable and available in three sizes.
SQUIRT SQUIRT CHAIN LUBE 500ML
This is the workshop bottle and comes with screw on squirting nozzle. It is an optimal size for workshops, mechanics and maintenance.