Posted by Eric Roque on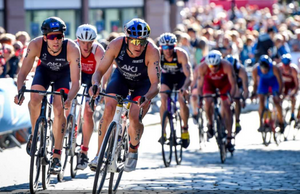 MONDAY, AUGUST 29, 2022 Current Ironman World Champion Kristian Blummenfelt debuted his new Propel Advanced SL race bike at the 2022 World Triathlon Cup Bergen in Norway, posting the fastest bike split among the pro men on his way to a thrilling second-place finish in the sprint-distance event. Blummenfelt put on an impressive display for the hometown crowd, which turned out in force with over 20,000 fans lining the streets of Bergen to cheer on their favorites from Norway. Though his main focus right now is preparing to defend his Ironman World Championship in Kona in October, the Norwegian superstar...
Posted by Eric Roque on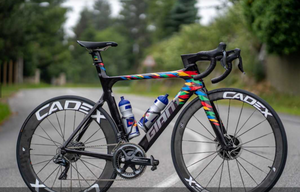 THURSDAY, DECEMBER 23, 2021 Kristian Blummenfelt had big goals at the start of this year. From the Tokyo Olympics to his first-ever full-distance Ironman race, the Giant-sponsored triathlete had targeted 2021 to be his breakout season. Now, looking back on a historic season that included an Olympic gold medal, a win at the World Triathlon Championship, and a dominant victory in his first Ironman distance race, it's clear to see that all the preparation and hard work has paid off for the 27-year-old Norwegian. In addition to a focused training regime that saw Blummenfelt start the year on a high note with several...