Posted by Eric Roque on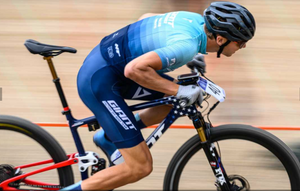 TUESDAY, JULY 26, 2022 Giant Factory Off-Road Team rider Stephan Davoust scored a silver medal at the 2022 U.S. Elite Men's Short Track (STXC) National Championship race in Winter Park, Colorado, adding to his 2021 national title in the XC Marathon race. Davoust's medal capped several top finishes by Giant Factory Off-Road Team racers at national championship events around the world. Davoust's podium finish was the highlight of a weekend of racing in the Colorado high country that also saw him finish fifth in the elite men's cross-country (XCO) race on his full-suspension Anthem Advanced Pro 29. His teammate Luke Vrouwenvelder...
Posted by Eric Roque on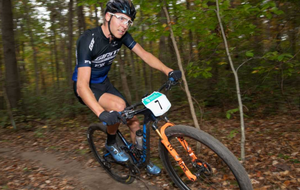 MONDAY, OCTOBER 25, 2021 Stephan Davoust led a dominant showing by the Giant Factory Off-Road Team at the 2021 USA Cycling Marathon Mountain Bike Nationals, winning gold in the elite men's race. Luke Vrouwenvelder earned silver to complete the impressive one-two finish for the squad in Frederick, Maryland. "I am absolutely beyond myself to be the 2021 marathon national champion," Davoust said after his win. "Thanks to the team for a great season, I'm already frothing for next year." From the start, Davoust and Vrouwenvelder proved they were the riders to beat. Both chose to race their Anthem Advanced Pro 29 race...