Posted by Eric Roque on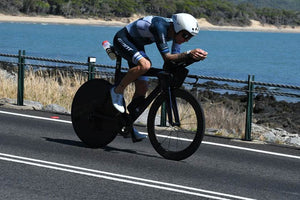 05 OCTOBER 2020 Giant-sponsored triathlete Tim Van Berkel finished a strong second at the Ironman Cairns event in Australia, securing his spot for the 2021 Ironman World Championships in Hawaii. With most of the triathlon world on pandemic lockdown for the better part of the 2020 season, the Ironman Cairns event was a main focus for top pros in the Asia Pacific region. The event also served as the 2020 Ironman Asia Pacific Championship. Just making it to the event proved challenging for Van Berkel, who lives in New South Wales. "Getting to Cairns was no easy task with Queensland borders...
Posted by Eric Roque on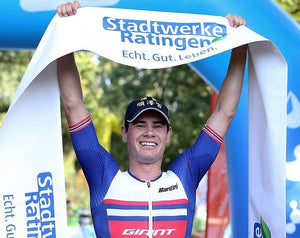 21 SEPTEMBER 2020 Giant-sponsored triathlete Gustav Iden won the Pushing Limits Race triathlon in Ratingen, Germany, coming on strong in the run to beat second-place finisher Pieter Heemeryck of Belgium by close to two minutes in the Olympic distance event. The Pushing Limits race featured a 1,000-meter swim in a pool, a 40km bike leg, and a 10km run. The bike leg was held on a hilly 10km circuit with four laps. Iden, the current Ironman 70.3 World Champion, chose to race his Propel Advanced SL aero road bike with a CADEX 65 Disc WheelSystem, the perfect setup for the technical bike course....