Cycling News — Taipei Cycle d&i Gold Award!
Posted by Eric Roque on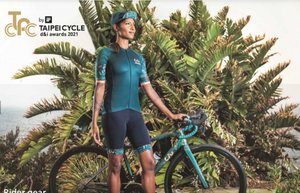 23 February 2021 Liv's Tropic Collection has been awarded with the 2021 design and innovation gold award from Taipei Cycle, one of just five nominated international cycling products to earn the distinction. Over the past nine years, Taipei Cycle d&i awards have become one of the most highly respected design competitions in the cycling industry worldwide. With 110 entries from 10 countries around the world, five outstanding products have been honored with the Taipei Cycle d&i gold award. Liv Cycling's Tropic Collection has received the gold award for outstanding design achievement. New in 2020, Liv launched three collections of matching bikes, apparel and gear showcasing innovative...